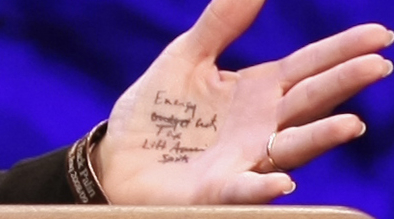 Usually when I approach my blog I have an idea of where I want to start and where I want to end.
Today, well, today is off the cuff, so to speak.
For about a year now, I've mostly stayed inside whenever possible. This is due to more than one reason. I must admit I do like looking out my windows while being at my computer...hence the name of my blog.
As you may remember, it was about a year ago that I had my "big fall" which resulted in 20 stitches in my scalp, 7 on my wrist, a concussion and 2 fractured ribs. That took many months of recovery.
Then, it seems, the trauma of that injury resulted in developing Fibromyalgia. The medicine I took for that melted my brain.
So, right now I'm taking a RX break for the "Fibro" until I can do without my brain again. So far it's a question of "Brain" or "Pain."
The Chief is having his own medical problems. To which he is being very brave for me.
My mother use to live in Arizona at a place called Arcosanti. The space she lived in was very small: small kitchen, bathroom, and a combo living/sleeping area. But nothing compared to the video below! I think this Hong Kong apartment is about the size of our office. So, when you're really ready to downsize watch the video at the link below!
http://planetgreen.discovery.com/videos/worlds-greenest-homes-hong-kong-space-saver.html

As the Chief is all too aware, one of my first questions about a "new" place is: Where's the bathroom?" As it is with the above Hong Kong Room. Bob didn't know the answer. So, here's what I found:
Hong Kong combination shower and bathroom
This looks pretty much like the "private" bathrooms on Amtrak. Except Amtrak's sink is outside of the toilet/shower. I would suspect that the Hong Kong bath doesn't normally shake you from one wall to the other. That's a plus.